If you have any questions feel free to get in touch:
E: juliette@kunstenares.eu
Or give me a call 00031 6 42 80 60 50
Shortbio EN: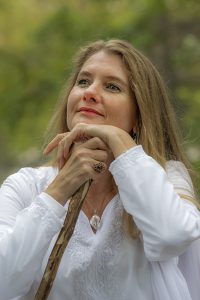 Juliette van Bavel is a dedicated artist. She entered the academy of classical ballet at age 13 and danced professionally till 1998. At the academy of Arts she had a strong preference for hard materials (stone and metal) in which she
works up to this day.
Writing she did since childhood. Having a good sparring partner in her father, who was dedicated to literature and ethnology. While her mother (conductor & soloist singer) taught her to read and play music as of age 4. So Juliette spend the years throughout her childhood in weekly ballet classes, choirs and orchestra's. In her free time drawing, reading, building (wooden huts) and creating plays with old dresses from great-grandmothers.
After her dancing carrier she was plunged into IT to support her art, and it turned out to be a match. She held part-time positions for 10 years, varying from International Helpdesk Agent, Software tester and Webmaster. She worked at IBM, Aegon, ANWB, Ediport and IIAV .
As this moment she is dedicated fully to fine arts and poetry.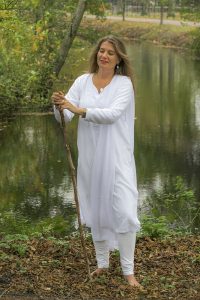 Bookings: Juliette gives short theatrical performances in which the aphorisms are set into a context (5 – 10 min each)
In 2018/19 there will be a co-created a theatrical poetry performance with the poet and dancer Jaya Mehta
Pictures of 'The White Poet' and Jaya Mehta in "A Shakespearean Odyssey" (worktitle)
Photography: Edgar van Kesteren
C.V.
Opleiding:
Opleiding Social Media Expert (certificaat 2014)
Studio Sem Toscane, Italië, specialisatie beeldhouwen in marmer (2012)
HBO / UN DTP en Web Design verkortte 1-jarige opleiding (certificaten 2004)
HBO Koninklijke Academie van Beeldende Kunsten, Den Bosch
HBO Dansacademie, Amsterdam Theaterschool
HBO Koninklijk Conservatorium vooropleiding voor klassiek ballet, Tilburg
MBO Mode en Design, Eindhoven
Middelbare school Sint Joseph College Eindhoven, Koning Willem II Tilburg
Docenten Kunstacademie:
Marius van Beek, Pjotr Mueller, Johan Claassen, Pieter Engels, Ruud Dijkers, Jan Vaes, Edo Vos, Margriet Heijman, Shlomo Kohen, Siet Suyderland, Ge Verhulst, Jurrien Strelitzki
Talen:
Nederlands, Engels, Duits, Frans
Starter: Italiaans, Spaans
Computerkennis:
Wordpress, Plugins, Widgets, HTML & Css
Social Media (Facebook, LinkedIn, Twitter e.a.) Certificate Social Media Expert 2014
Ipad, Iphone, Imac, Apps
PC, Android, Apps
Mailchimp
Word, Excell, Powerpoint
Adobe: Photoshop, Indesign, Illustrator (certificaten)
Macromedia: Dreamweaver, Flash, Fireworks (certificaten)
HTML (certificaat)
Lotus Notes
Bedrijf – gerelateerde software als TMC
MAC, Windows operating systemen
– – – – – – – – –
2000 – heden
Beeldend kunstenaar
tot 1998
Balletdanser
– – – – – – – – –
2002- heden:
Exposities en PR:
Plannen en uitvoeren van exposities: vervoer, technische oplossingen voor creëren, plaatsen en ophangsystemen. Planning, oplossen van problemen en communicatie. PR via webdesign, Social Media, maken en aanleveren van teksten en foto's voor krant, magazines, radio.
Aanvragen van subsidie en technische support.
2004 – heden
Eigenaar Beeldhouwstudio Rijswijk (kunst, workshops)
Eigenaar Webstudio Rijswijk (ontwerpen en bouwen van websites in WordPress, HTML en CSS. Grafisch design als logo, kaartjes, flyers e.a.)
tot 2012:
HTML editor bij Sibren Designs (free-lance)
Bouw nieuwe website, HTML editor en design-assistent bij Marcellos Art Factory (free-lance)
Freelance docent Computervaardigheden
Freelance docent Beeldende Vorming
2008-2010:
Freelance docent Beeldende Vorming in de naschoolse opvang, Skills4Kids
2007:
IIAV Amsterdam, Webmaster (HTML, Photoshop, Powerpoint) (part-time, jaarcontract)
Freelance docent Beeldende Vorming
Free-lance PR & DTP (The Lion's, magazine Exclusief in Zuid-Holland, Rotary Rijswijk)
2005 & 2006:
Free-lance DTP & Webdesign
Freelance docent Beeldende Vorming, Haagse Kinderateliers.
2004:
Fulltime opleiding (HBO / UN) DTP & Webdesign, Instituut: Opatel Rotterdam (Certificaten: 24 september 2004)
Cursus ondernemerschap KVK
2000-2004:
ANWB: Tester nieuwe software (TIC) (jaarcontract)
Edipoort: Opzetten van de helpdesk en database, trainer software (jaarcontract)
IBM: ICT: Helpdesk medewerker, German department (2,5 jaar)
1998 – 2000:
Productieleider bij Pandora Danstheater. Verantwoordelijk voor de planning van alle werkzaamheden in verband met het maken van een productie. Planning van de dansers en muzikanten, contracten, audities, tijdsbestek tot première, kostuums, decor, verlichting, vervoer. Communicatie tussen de artistiek directeur en dansers c.q. muzikanten, docenten, choreografen en ander personeel. Het oplossen van problemen.
1985-1998:
Fulltime professioneel danser (modern, klassiek, jazz, musical, flamenco, zingen en acteren) in verschillende gezelschappen: Joeka, Pandora, Lichtstad Operette, International shows met o.a. Xandra Remer Gerard Joling, Lee Towers, Hans Klok, Sitta and performer in Circus Charles Knee.
Free-lance docent Dans in Rotterdam Jeugd theaterschool Hofland, Jeugd theaterschool Rabarber, The Vluchtheuvel toevluchtsoord Scheveningen, Maria Koppers Ballet School, Dansstudio Violet Nous e.a.